Heineken/Open SP

As part of its global campaign 'Cities of the World', Heineken aimed to inspire people in São Paulo to explore and unlock the best secrets and attractions of the city. The mission was to make Heineken more relevant to São Paulo consumers by promoting the "Open your city" message in a innovative way, with major focus in OOH and social.





The Most Insightful São Paulo City Guide

Despite being one of the most vibrant cities in the world, with attractions including its gastronomy, music scene and nightlife, São Paulo
is very hard to explore. We developed a guide in the form of a responsive website, with the best things to do in town. This guide would offer
the best recommendation closer to you, regardless of where you are in the city.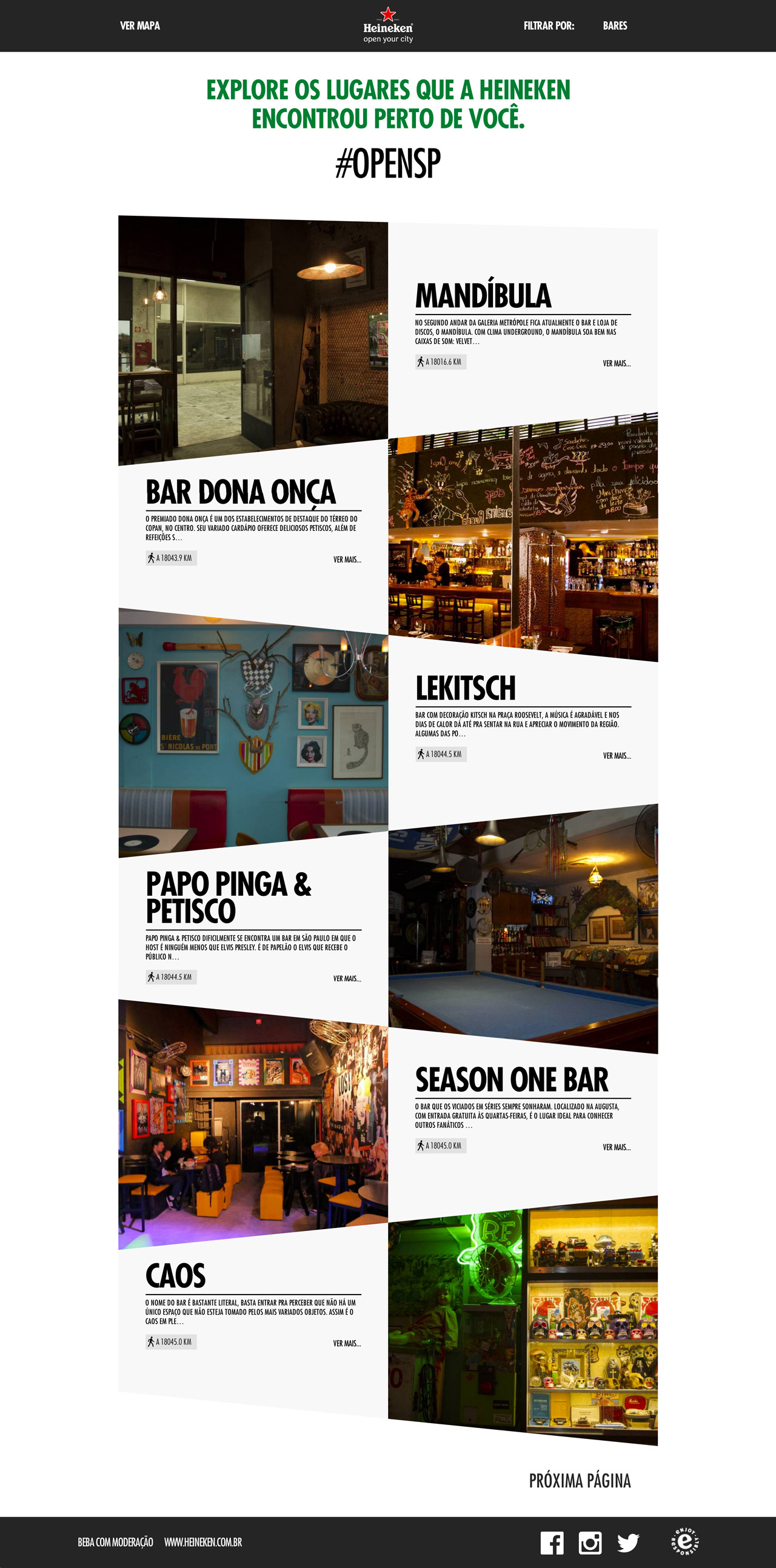 WiFi enabled digital clocks

We sponsored hundreds of digital clocks and street furniture around the city, covering different neighbourhoods and famous districts, and installed internet routers on them, offering free WiFi. We created and promoted the hash #OpenSP on Twitter, that when used, would read the user's tweet geolocation and provide a curated recommendation nearby. Heineken also promoted the #OpenSP campaign and several locations weekly, in its social media feeds on Facebook and Twitter.





The Results

In Brazil, the brand is well known but its market share is limited, being perceived more as a premium brand and as a competitor for other brands, such as Stella Artois. Heineken's audience in Brazil is essentially urban, emphasising the importance for the brand to relate and speak to these consumers within their urban space, inspiring them to get out of their comfort zone and get the most out of São Paulo.

10 Million People Exposed To The Campaign
43 Million Impacts Over 6 Months
805 Thousand Interactions On Twitter And Facebook